Are you making as much money as you can from every sale you ring up on a credit, debit and prepaid card?
Or is your payments processor taking too big a cut… and slicing your revenue?
In an industry fraught with processors looking out for themselves, Atlantico's Credit Card Processing affiliate watches out for you.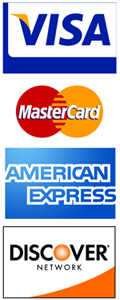 Whether your customers use credit, debit or prepaid cards — including gift card and loyalty programs, our affiliate processes your transactions efficiently and cost-effectively.
You can rest easy knowing your transactions are processed on the industry's only end-to-end, state-of-the-art processing platform for brick and mortar companies. With built-in flexibility designed to keep pace with today's shifting business needs, you have all the support you need.
Both brick and mortar and e-commerce stores benefit from:
• Fair pricing and full disclosure of fees and agreement terms
• Processing for all major card brands and fast access to funds with one deposit, one statement, one point of access to account information and one call for customer service
• Clear statements that eliminate confusing or misleading fees
• Improve your cash flow through real-time processing and quick authorizations
• Fully integrated terminals and software that work with your systems
• Round-the-clock service through a dedicated field service team and toll-free live support 24/7/365
• Easy account management through our Online Merchant Center
• Industry-specific solutions to meet your unique business needs
• One-stop payments processing that serves all your needs conveniently and efficiently

Atlantico looks forward to discussing these services, please Contact Us.